Flair and tradition at the 4-star hotel in Mittersill
Welcome at ****Hotel Bräurup
Make yourself comfortable at Hotel Bräurup however you would like. For some, it is to be pampered with culinary treasures and to spend cosy hours in a traditional establishment with comfortable Mittersill rooms or suites.For others, it's about relaxing in charming accommodation in surroundings in both summer and winter that have more than enough to offer in terms of recreation and sport. Most guests look forward to all of these things. Relaxing and enjoyable holiday hours are therefore guaranteed. See for yourself and visit the traditional hotel in Mittersill.
Pleasant stay at the hotel in Mittersill
The flair and tradition of the Pinzgauer style are clearly evident in the building itself: wooden rooms and vaults from the 18th Century and that typical Austrian hospitality that welcomes guests as friends. Look forward to a stay at a 4-star hotel in Mittersill of a different kind. Nestled in the enchanting scenery of the Austrian Alps, the Hotel Bräurup offers not only a wide range of sports and leisure activities, it is also the ideal setting for chilling out in our spa. Furthermore discover our brewery and the charming ***s Hotel Heitzmann!
For the good of our guests and employees we have decided to keep our hotel area and the restaurant "SMOKE FREE".
Holiday and leisure offers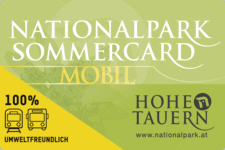 The ideal location of the accommodation in Mittersill makes the Bräurup the ideal starting point for activities in all seasons. Being a fly-fishing hotel in Austria, you have access to the country's largest private, connected fishing grounds. Hote Tauern National Park is also ideal for biking and hiking. Hotel Bräurup is also located near some of the region's most beautiful golf courts.
So what are you waiting for? Take a look at the prices and packages and send an enquiry to the Hotel Bräurup, your hotel in Mittersill, and look forward to an unforgettable holiday in the Austrian Alps.